Library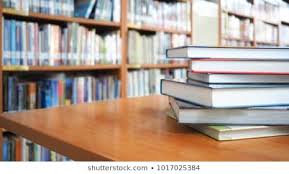 Library as a Learning Resource:
There is a Library Advisory Committee.
Following are the responsibilities of Library Advisory Committee:
a) To recommend the books to be purchased according to the needs of the syllabus to the Librarian.
b) To suggest for the subscription of the high quality journals.
c) To ensure that the budget allocated for the purchase of books and journals is utilized properly.
d) To ensure the security of books, journals and other library material.
e) To look after the maintenance of the library.
The Library works for six days a week.
It follows Dewey decimal classification system. Cataloguing system is in place. Library services are computerized. The reference section provides open access to students and faculty. There is journal and periodical section.
Discipline and silence are maintained in the library throughout the day.
Weekly issuing services are provided. Each member of the faculty is issued ten books for home lending. Each student is issued one book for a week's duration for home lending, which is renewable.
Stacking of books is done in glass paned cupboards. This provides dust free and easier maintenance of books.
Regular cleaning of the premises is assigned to class IV employees.
Vacuum cleaner is used for the purpose. Periodic binding of books for restoration is done.
There are two computers in the Library.
A printer is attached to one computer. Internet and reprographic facilities are also available in the Library.
The Library Advisory Committee
ensures purchase and use of current titles, important journals and other reading materials. The Library has a budget to be spent on books, periodicals and journals. Every department suggests the books to be procured. On their recommendation, the librarian places the order to the book suppliers. The new books received are displayed in the New Arrival shelves for information of students and teachers.
Following is the detailed information of books and journals purchased / subscribed:
| | | | | |
| --- | --- | --- | --- | --- |
| Academic Year | Number of Books Purchased | Amount Spent | Number of Journals purchased | Amount spent |
| 2005 - 06 | 155 | Rs. 15664 | 27 | Rs. 8046 |
| 2006 – 07 | 198 | Rs. 21874 | 25 | Rs. 9247 |
| 2007 – 08 | 261 | Rs. 47449 | 30 | Rs. 9991 |
| 2008 – 09 | 561 | Rs. 93931 | 30 | Rs. 11814 |
| 2009 – 10 | 202 | Rs. 32381 | 35 | Rs. 13693 |